Edit
Posted by matijs 29/11/2009 at 10h56
We recently returned from a trip to visit Naoko's parents in Tokyo. We took lots of pictures. Here are some of them.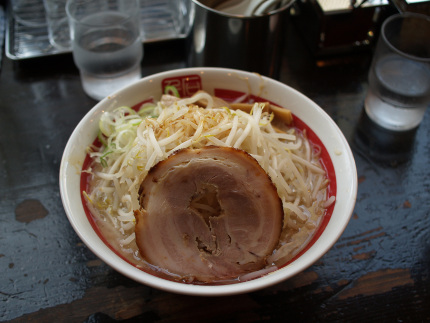 A nice bowl of ramen with creamy broth, crunchy bean sprouts and delicious soft pork. I love ramen.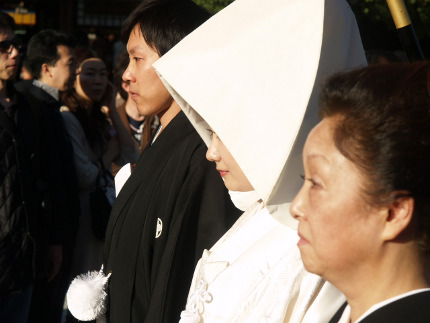 A wedding at Meiji Shrine. We went to the shrine during Shichi-Go-San, so there were lots of little girls and a couple of little boys all dressed up in kimono. Our daughter, having just turned three, was one of them.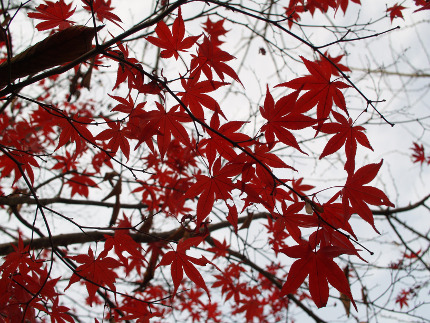 Of course, it is the season of beautiful autumn leaves. It is actually quite hard to capture the beauty of these maples.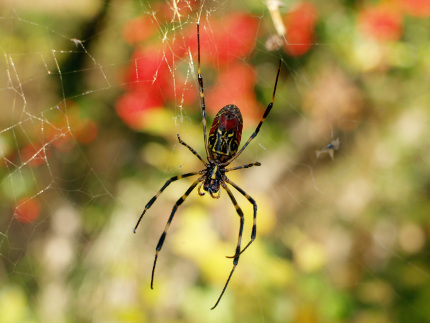 This picture of a female Nephila clavata spider was taken near Chichibu. This one measured about 6 or 7 cm diameter (including legs). One of the locals told us that they let the spiders fight each other for entertainment. Of the locals, that is.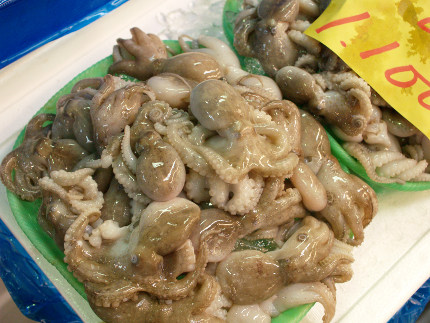 A pile of small raw octopus at the famous Tsukiji fish market, which I finally managed to visit.